Investment Planning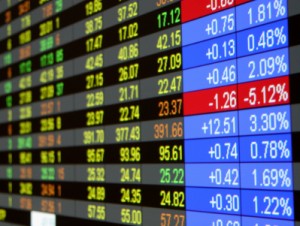 Since 2008 the investment landscape has changed significantly. Stock returns have become more volatile, bond yields are at historic lows, and even developed countries like the U.S. are facing unprecedented political and economic uncertainty. Sound investment management – successfully growing an investment portfolio without taking on excessive risk – requires discipline and good planning.
Have you been afraid to invest in anything riskier than CDs? We educate you on the many different assets and asset classes available, enabling you to decide for yourself where to invest to best balance your investment goals and risk tolerance, the key to sensible asset management.
Have you lost track of the assets you hold among countless old retirement and brokerage accounts? Whether you have a 401(k) (aka 401k), 403(b), IRA, Roth, 457, SEP, annuity, hedge fund, or other types of investment accounts, we help you consolidate them, diversify them for optimum return/risk balance, and even help you allocate the right assets to the right accounts for maximum tax efficiency.
Do you buy stocks when the market is hot but become fearful when prices drop? Learn how to develop the discipline to avoid buying high and selling low and to weather market ups and downs without anxiety.
Do you worry about the safety of the money you invest with an advisor? Find out the steps we take to ensure your investment portfolio is completely secure.
Are you holding company stock or stock options? Whether ISO, Non-Qualified, RSU, or ESPP stock, let us help you effectively manage the risk of maintaining such concentrated positions plus develop strategies to minimize the tax consequences.