Retirement Planning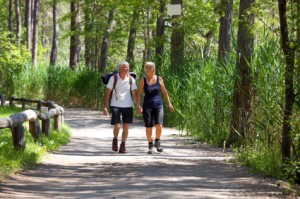 Life's transition from pre-retirement to post-retirement can be very intimidating, especially if you don't have a retirement plan. Making it even more difficult today is the fact that our lifespans are longer than those of previous generations, yet at the same time we have fewer guaranteed sources of retirement income. Nonetheless, we all still aspire to achieving fulfilling and contented post-retirement lifestyles.
Do you worry about running out of money during your retirement years? We help you determine how large a nest egg you'll need during your post-retirement years and your best options for accumulating it.
Looking for more tax efficient ways to save for retirement? There are many types of investment accounts that offer tax-advantages savings. Let us help you select the ones that best match your goals.
Wondering whether or not to roll over a 401(k) to an IRA?  Or take a lump sum from a company pension?  Learn about the benefits and disadvantages of each so you can make informed decisions.
Do you know how to maximize your government benefits? Social Security, for example, is one of the few fully inflation-adjusted annuities still available. It can be an excellent source of guaranteed income if you know how to time it, especially if you are or have ever been married.
What do you want from life? Rather than simply looking at retirement planning as a budgeting exercise, we coach you to discover and integrate your goals and desires into a plan that supports your unique lifestyle.